Horizontal baler is designed to efficiently compress and pack various kinds of loose materials into dense packets convenient for storage and transportation. The hydraulic horizontal baler is characterized by a large compression ratio, compact package, neat and beautiful appearance, and wide application range. The horizontal waste baler is suitable for compressing and packaging various materials such as waste cartons, paperboards, paper, old clothing, plastics, tires, straw, forage, cotton, wool, sawdust, and woven bags. The automatic horizontal baling machine is a powerful and multifunctional machine for cotton-growing areas, textile enterprises, garment factories, waste material recycling stations, and other agricultural and industrial enterprises. The hydraulic baling press machine is mainly divided into horizontal and vertical types. The hydraulic horizontal baling press machine has a large shape, with a larger compression force and packaging size than the vertical metal baler, and it is easy to operate automatically, which can improve the overall efficiency of baling.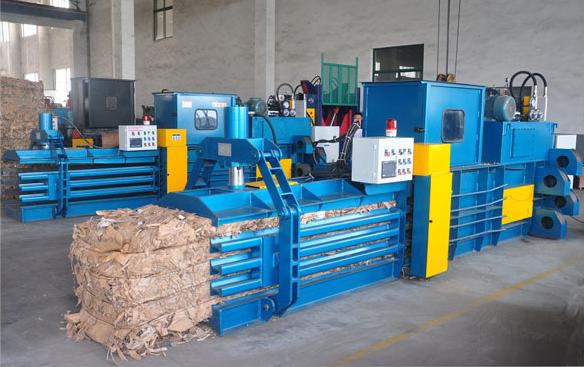 Scope of application
The horizontal baler machine is suitable for a wide range of recyclable materials and can be used with a conveyor and other equipment. Straw, hay, waste paper, tyres, cotton, old clothing, straw, plastic, wool, and recyclable rubbish can all be compressed and packed using a hydraulic baler. Waste cartons, waste paperboard, yarn, tobacco, cloth, woven bag, knitted velvet, sack, wool ball, silk, hops, and any other loose materials may also be utilized in it. It is often used in packaging plants, carton plants, printing plants, waste classification and treatment stations, professional recycling stations, cotton-producing areas, textile enterprises, garment factories, and other places. The horizontal baler can cooperate with a threading machine for automatic baling.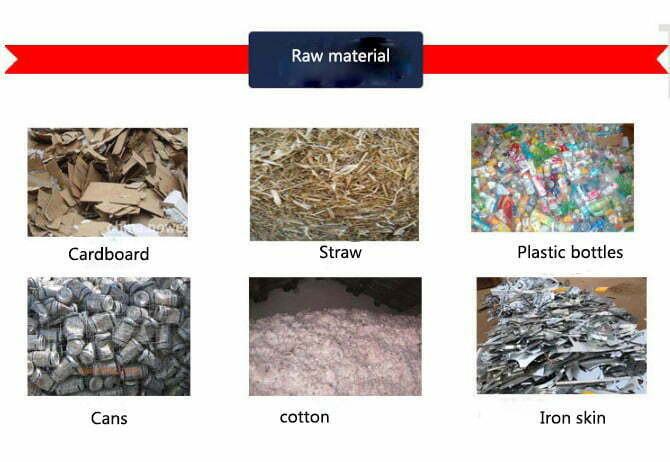 Horizontal baler highlights
The automatic horizontal baling machine has the advantages of high efficiency, compact structure, simple operation, stable transmission, flexible mobility and others.
Hydraulic technology, high pressure, energy saving and environmental protection.
The open structure makes it convenient and fast to take out the bag and improve the efficiency.
It adopts three side closing and reverse pulling type, which is automatically tightened and relaxed by oil cylinder.
PLC program, touch screen control, simple operation, automatic compression.
The unique automatic baling device has the advantages of high speed, simple structure, stable action, low failure rate and easy cleaning and maintenance.
The package size and voltage can be customized according to the reasonable requirements of customers.
It can be equipped with conveying line material and threading machine, with higher efficiency.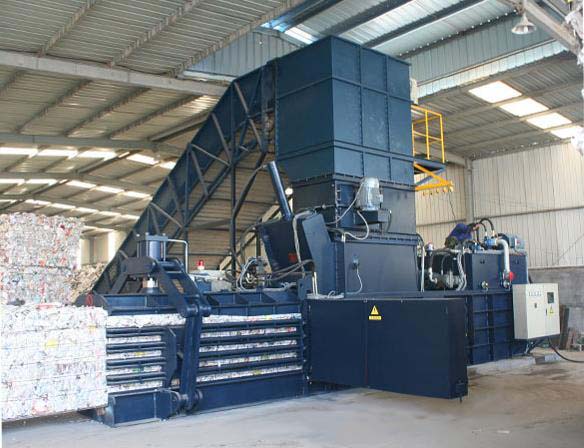 How does the horizontal waste baler work?
This series of horizontal baler is mainly composed of hydraulic system, material storage system, compression mechanism, bagging mechanism and electrical system. The production efficiency is 5-10 times higher than that of vertical baler, and the power consumption is smaller. The hydraulic pressure can reach over 100 tons. The automatic horizontal baler machine includes full-automatic and semi-automatic types. The fully automatic model can be equipped with a threading machine to automatically bind the compressed package.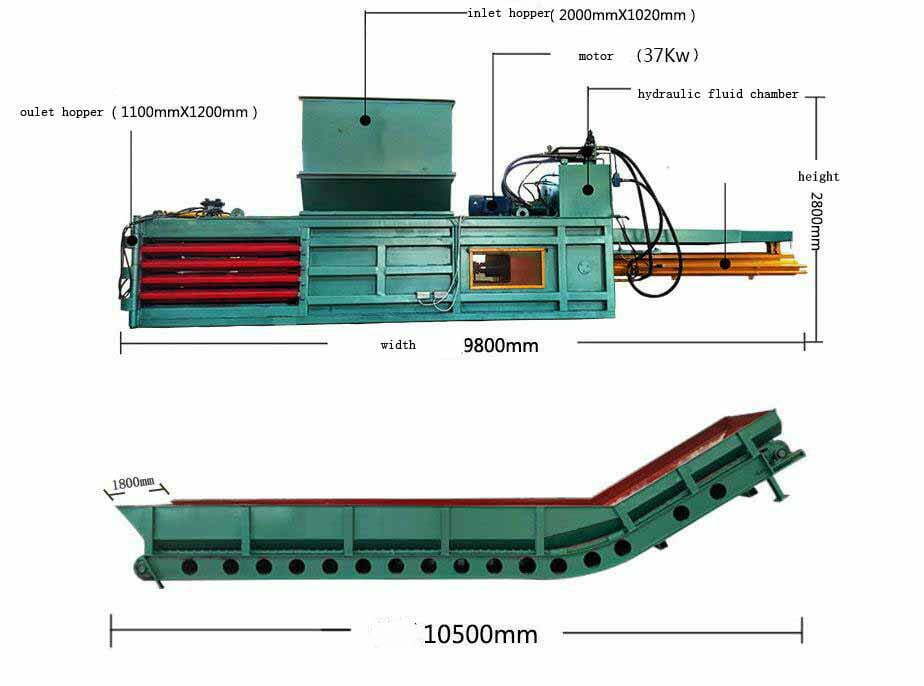 Working video of horizontal baler
Specification of semi-automatic hydraulic horizontal baling machine
Model
SL-120
SL-160
SL-180
SL-200
dynamical system
hydraulic system
hydraulic system
hydraulic system
hydraulic system
Power
22kw, 3HP, 380V
30Kw+4Kw, 3HP, 380V
37Kw+4Kw, 3HP, 380V
45Kw+4Kw, 3HP, 380V
Main Nominal thrust
1200KN
1600KN
1800KN
2000KN
System pressure
28MPa
31.5MPA
31.5MPa
31.5MPa
Control system
PLC automatic control
PLC automatic control
PLC automatic control
PLC automatic control
Feeding size
1650mm*1100mm
1650mm*1100mm
2000*1100mm
2000mm*1100mm
Bale size
1100*900mm
1100mm*1250mm
1100*1300mm
1100mm*1400mm
Bale density
800Kg/Bale,
400-450kg/m³
1200kg/Bale,
450kg/m³
1300kg/bale, 500kg/m³
1400Kg/Bale 520kg/m³
Capacity
4-7 bales/h
5-8 bales/h
6-9 bales/h
8-10 bales/h
bundling
3 pcs
4-5 pcs
4-5 pcs
4-5 pcs
For more details about the baling machine or special requirements, welcome to get in touch with us.